Browse Categories
Contact Us

Company: Shenzhen OMK ELECTRONICS CO., LTD Tel: 0086-755-83222882 E-mail: ivy@szomk.com.cn



ADD: 616 Room, Building 505, Shangbu Industry, Hangtian Road, Futian District, Shenzhen, China

Contact Now
Plastic din rail enclosure PCB board junction box for PLC AK-P-18 80 * 70 * 61mm
Quick Detail:
Place of Origin: Guangdong Province, China (Mainland)
Brand Name: SZOMK,
Model Number: AK-P-18
Size: 80 x 50 x 31 mm
Protection level: IP54
Type: plastic DIN rail PLC housing case
Material: ABS plastic box
Color: Black is available
Function: OEM order
Factory customization service: custom color, drilling and changing pillars
Production: China Supplier
Payment terms: Paypal, T / T, E-Check, Cash, Wechat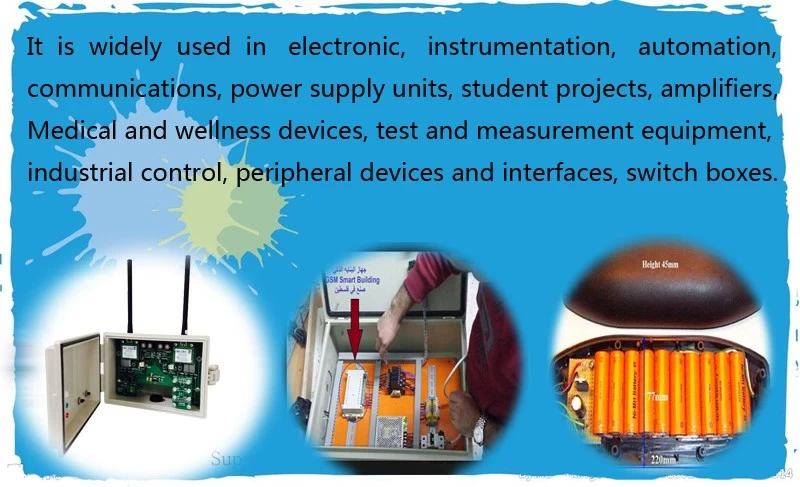 Advantages of Plastic DIN Rail PLC Project Enclosure
1. Strong resistance to wear, weathering and corrosion.
2. Can be formed on the surface of various colors to fit your requirements to the maximum.
3. It has high hardness and can securely protect electronic devices.
What we can do for you
1 We welcome you to provide drawing habits such as drilling and punching.
2 powder coating, brush, polish, silk screen, laser engraving, stickers, engraving, acrylic sheet.
3 Short lead time, usually 3-5 days after payment (according to the quantity)
4 Prompt response to your inquiry
Detailed photo of plastic DIN rail PLC project enclosure box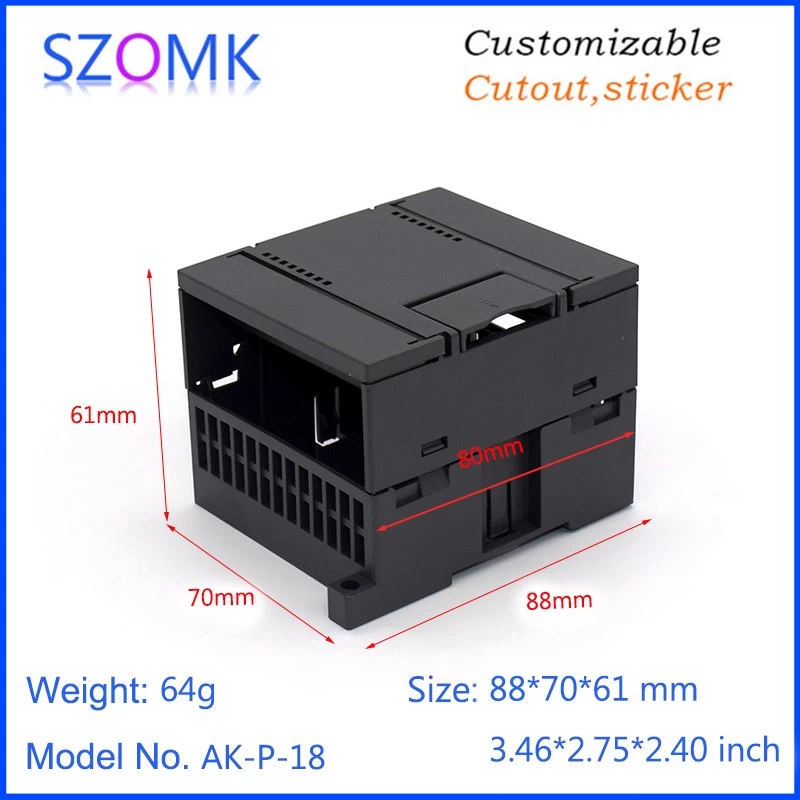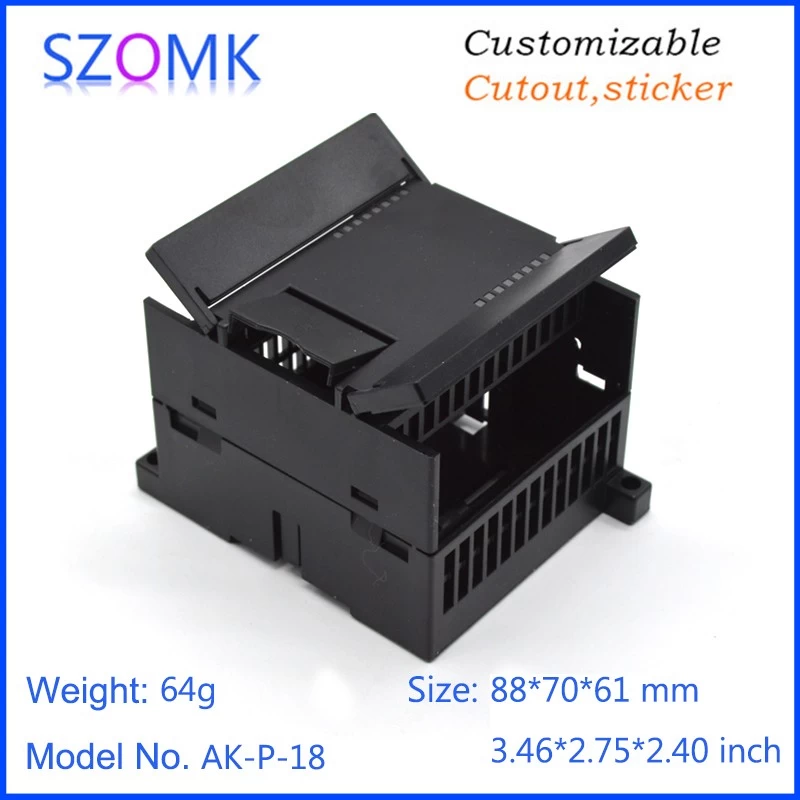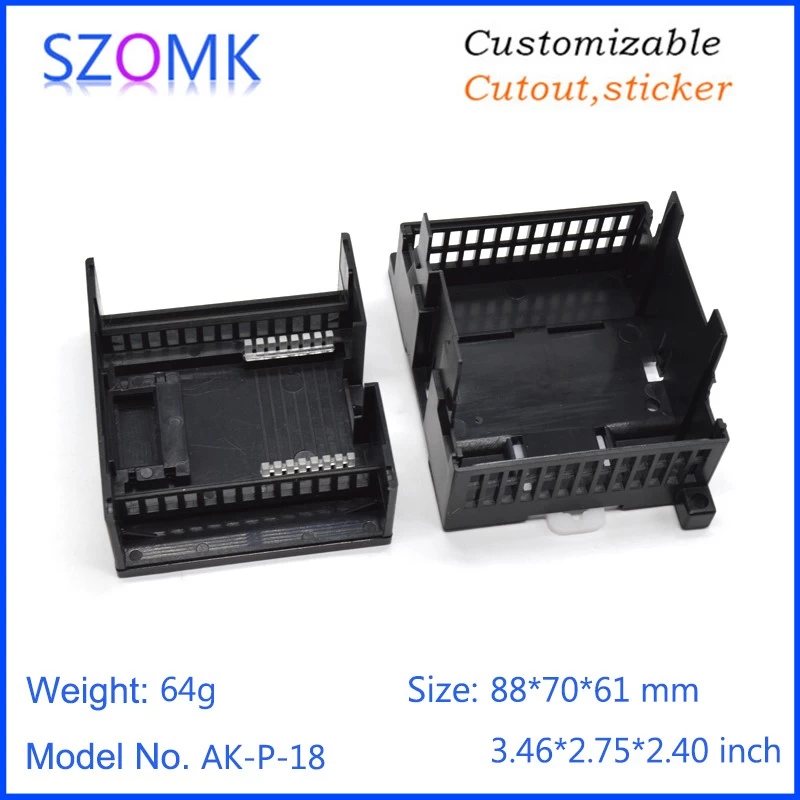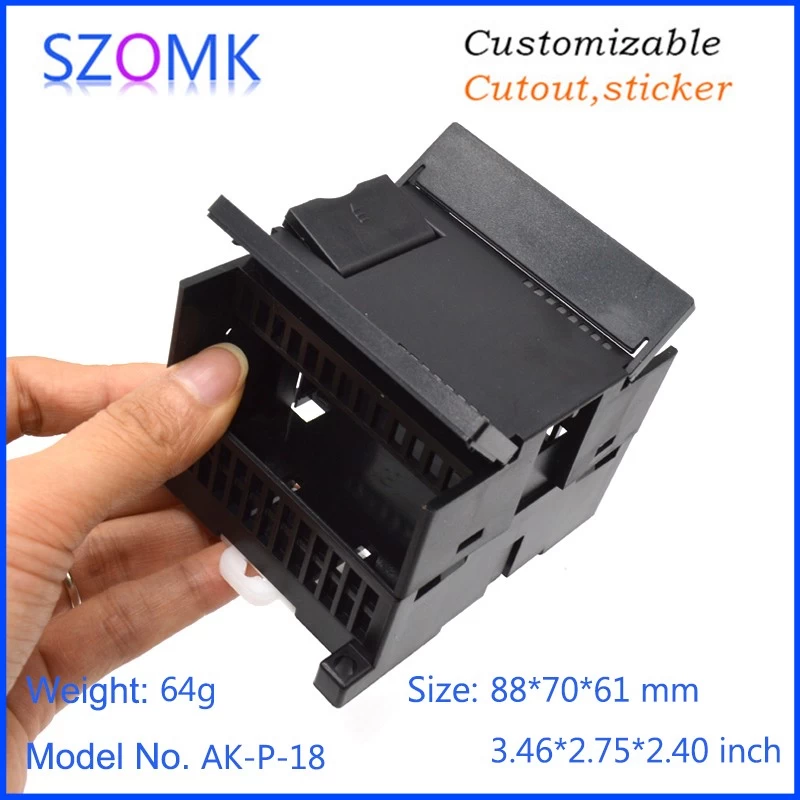 Other customization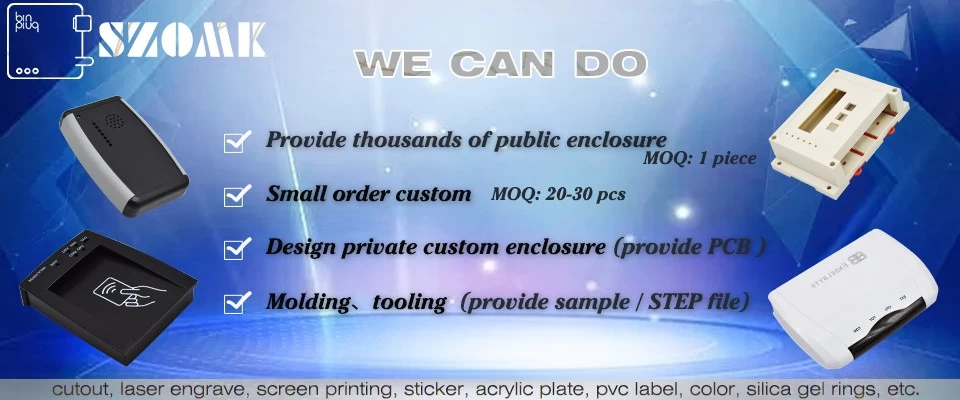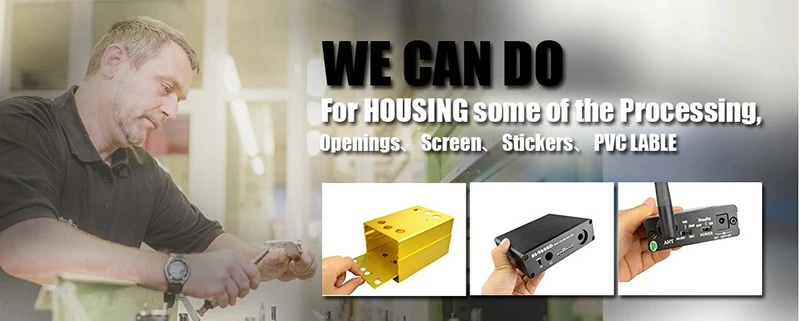 Packing and shipping method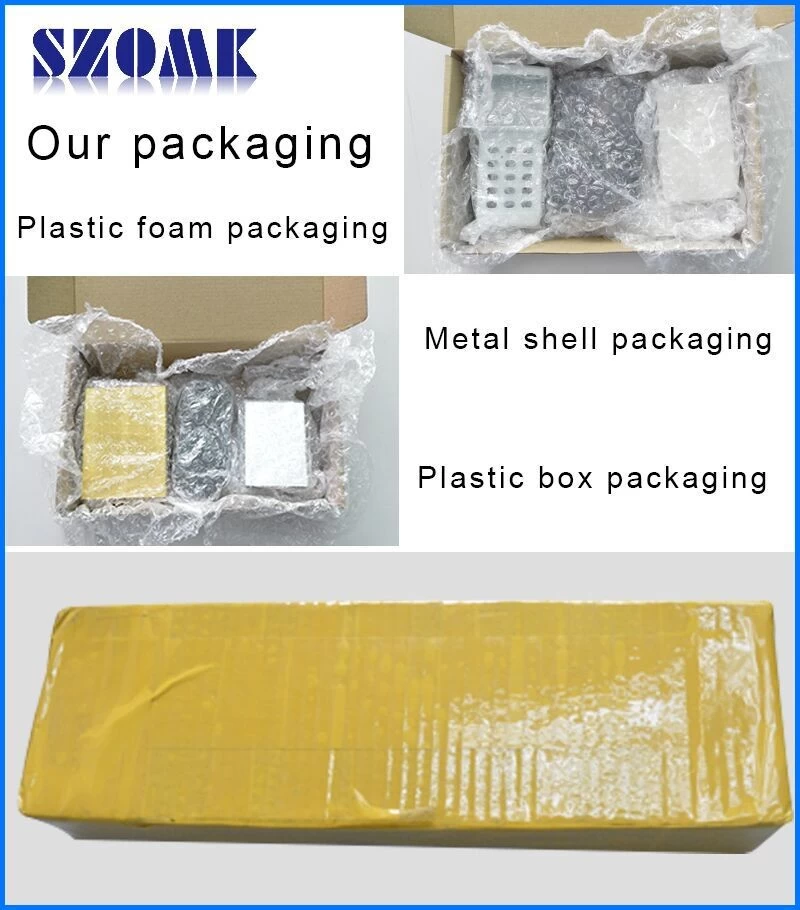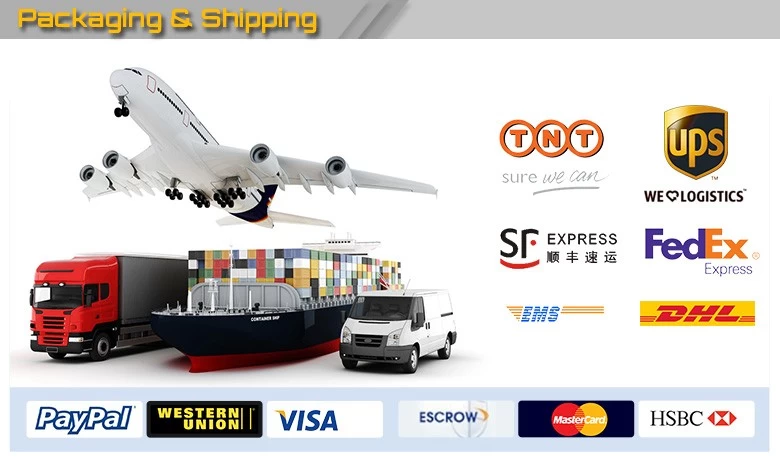 Contact Us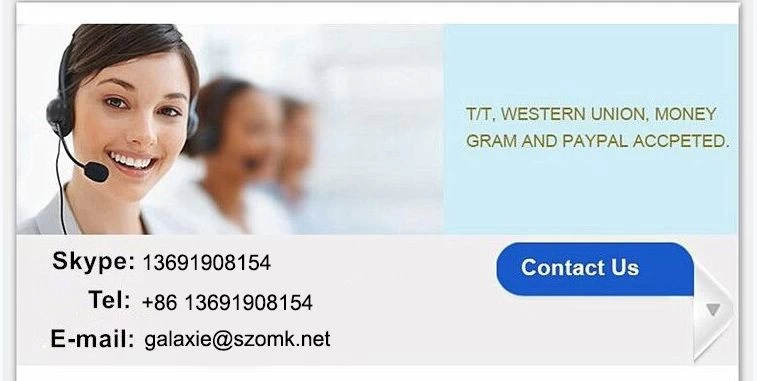 OTHER PRODUCTS