Browse Categories
Contact Us

Company: Shenzhen OMK ELECTRONICS CO., LTD Tel: 0086-755-83222882 E-mail: ivy@szomk.com.cn



ADD: 616 Room, Building 505, Shangbu Industry, Hangtian Road, Futian District, Shenzhen, China

Contact Now
electronics plastic enclosure AK-S-06
Specifications
Model Number: AK-S-06
External Size: 120*60*35mm 4.72*2.36*1.38 inch
Net Weight: 63g
Color: Black or white
Material: ABS,can be change into PC,Flame-retardant,Anti-electronic plastic
Customization:drilling,changing the PCB pillars, etc.
Type:electronics plastic enclosure
Sample Available
Brand: SZOMK
Here is our customize service:
1. Change the length 
2. Change color
3. Polishing
4. Sandblasting
5. Brushed aluminum foil
6. Cut hole
7. Laser carve
8. PVC lavel
9. Acrylic plate
10. Screen
Use:
It is widely used in electronics, instrumentation, automation, communications, power supply unites, student projects, amplifiers, healthcare equipment, test and measurement equipment, industrial control, peripherals devices and interfaces, switch boxes.
Attention:
Welcome to contact us for more details and quotations of our enclosure, your inquiry will surely get prompt response in 24 hours. :-)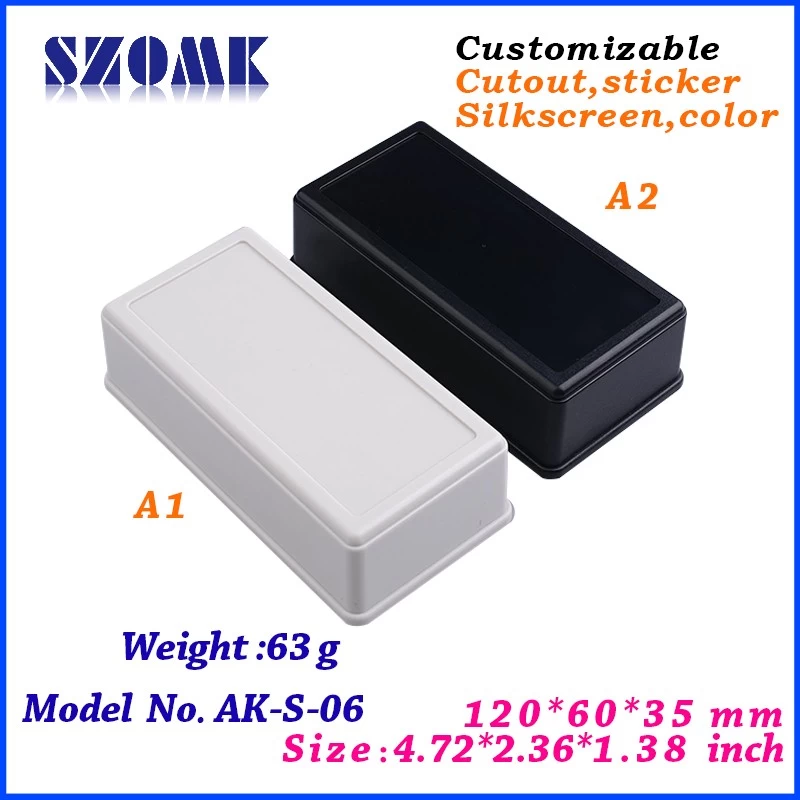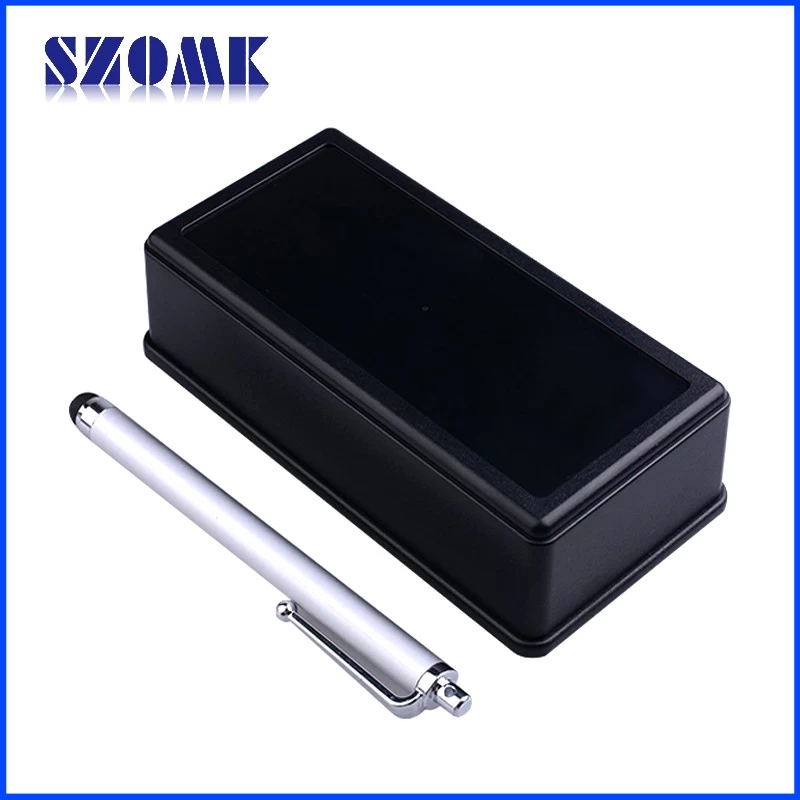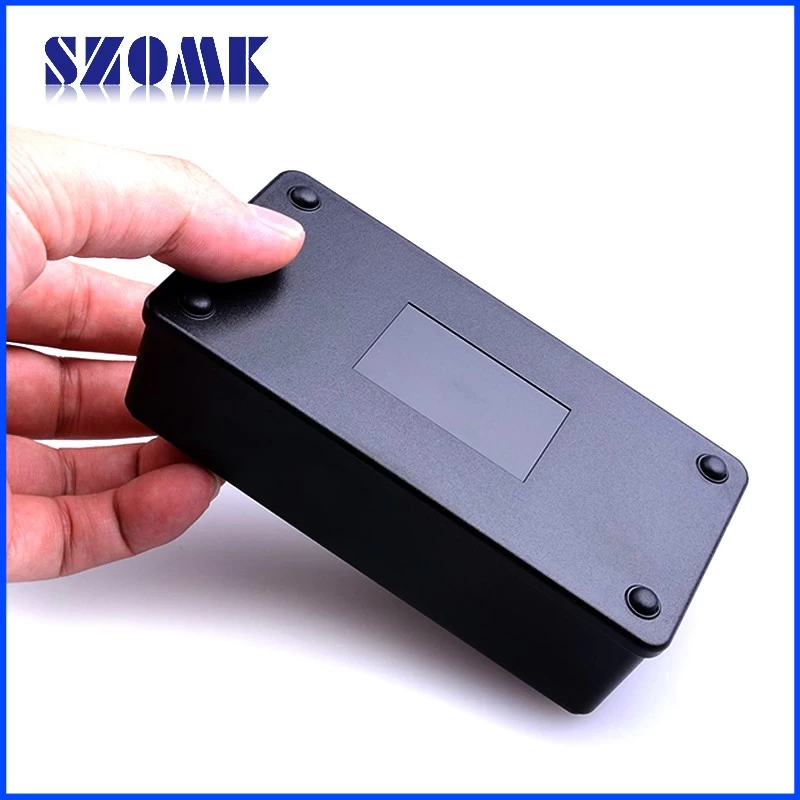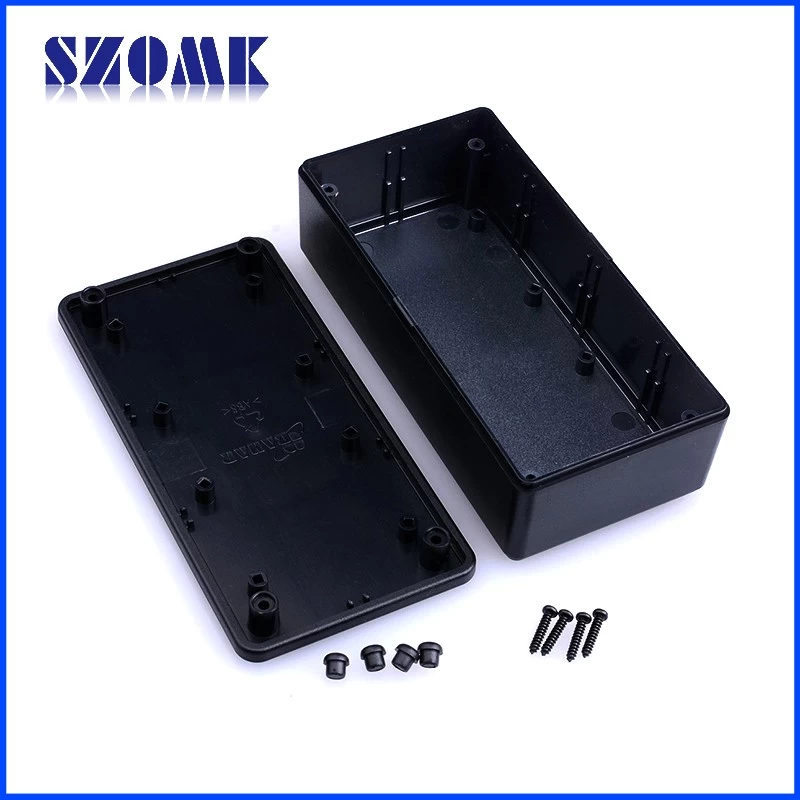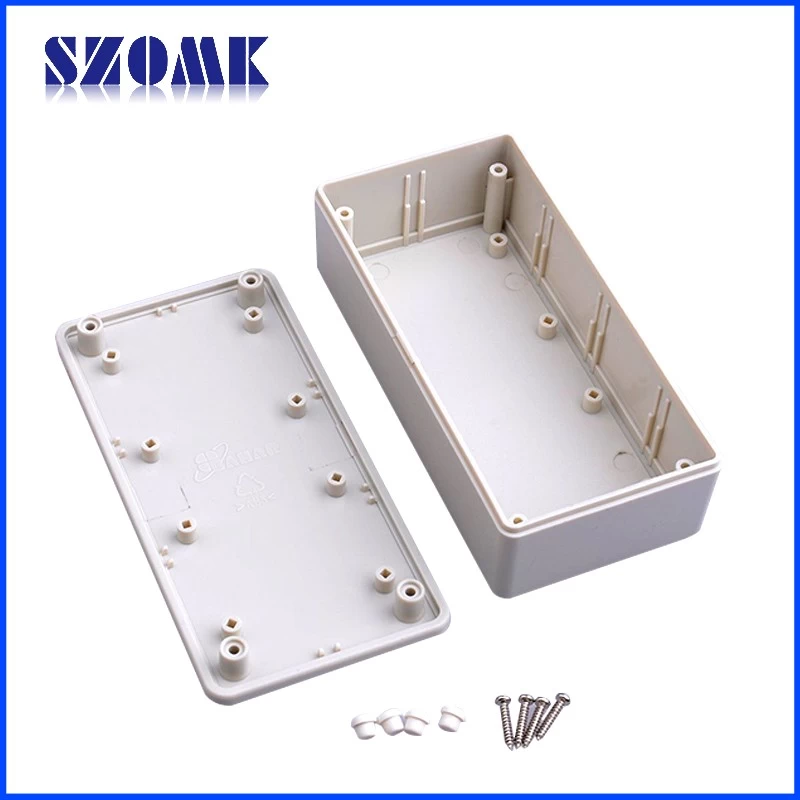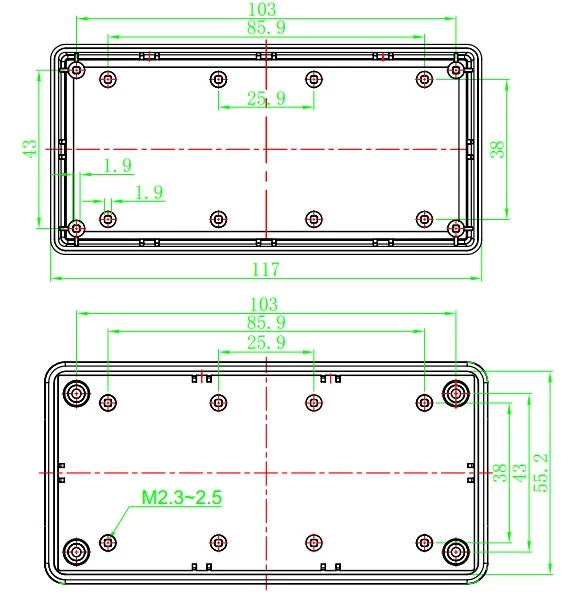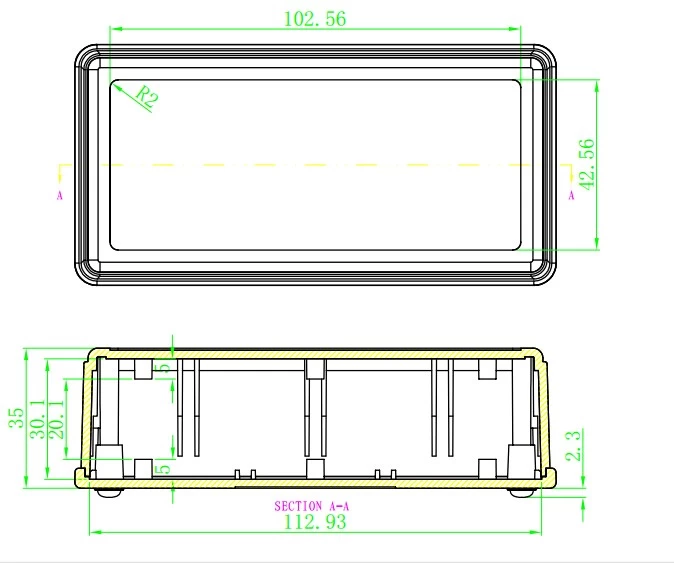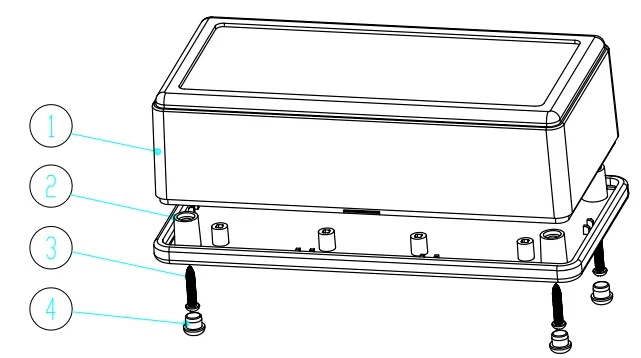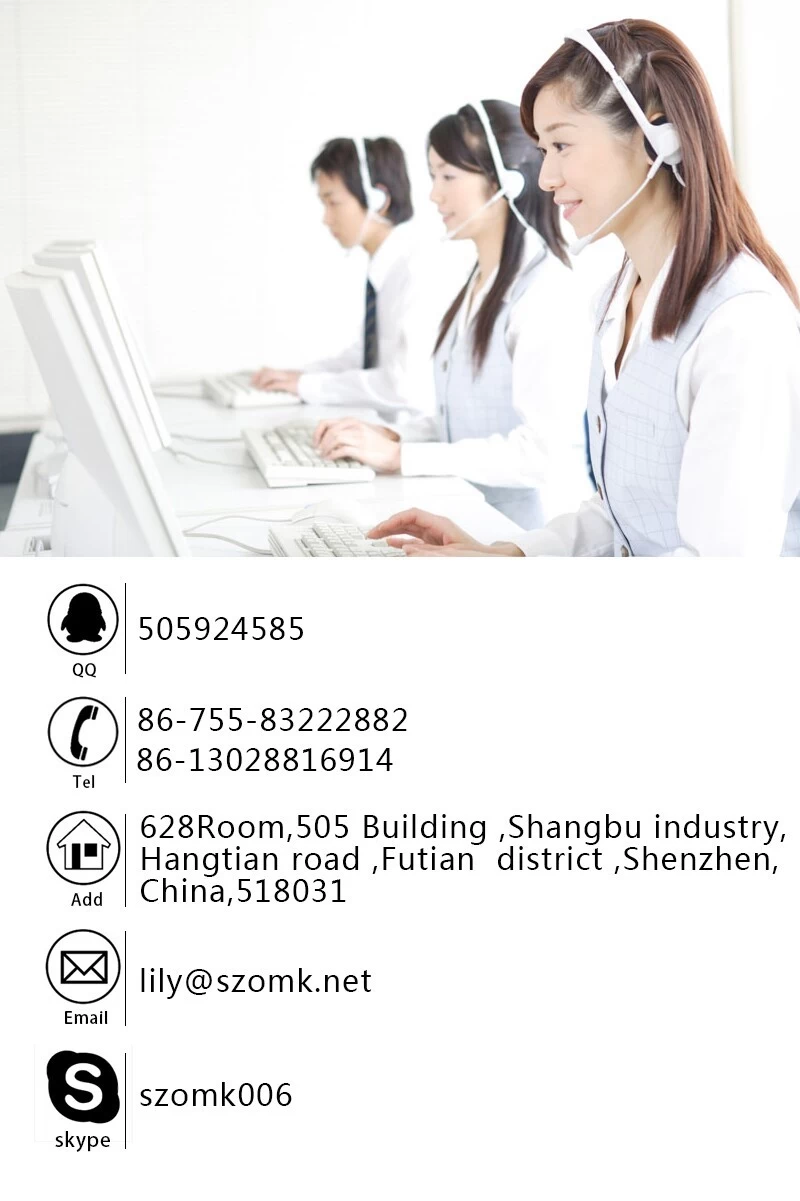 Tag:
OTHER PRODUCTS